KPMG in Ukraine expanded its pool of partners
In October 2018, KPMG in Ukraine traditionally began a new financial year, which was marked by appointment of new partners of the company. Oksana Olekhova takes up her new appointment in Tax and Legal Department and Olivia Allison – in Risk Consulting and Forensic Department.
"The appointment of new partners represents a business growth factor. We are strengthening our position in the legal market, Oksana Olekhova is one of the best tax advisory specialists, and Olivia Allison has extremely strong background in risk assessment and management and forensic. We are confident that, due to their experience, the new partners will make a significant contribution to expansion of the client portfolio and bring their teams to an even higher level of professionalism," Sergiy Popov, Partner, Head of Tax and Legal, KPMG in Ukraine, commented the new appointments.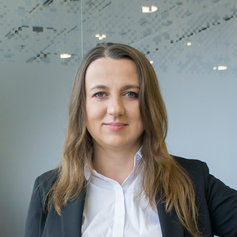 Oksana Olekhova
Oksana joined the KPMG team in 2004, she has more than 15 years of professional experience in advising international and Ukrainian groups on tax planning, structuring, and diagnostics. Oksana was also involved in a number of projects for companies in various sectors including energy, banking, FMCG, industry, and agriculture and provided a wide range of tax services employing her knowledge of the industry in order to find the most efficient tax solutions, identify and minimize tax implications.
Oksana received Master's Degree in Law at the Taras Shevchenko National University of Kyiv and LLM Degree in International Trade Law (with honors) at the University of London.
In addition, Oksana holds a lawyer license enabling her to successfully represent the interests of taxpayers in tax disputes in court.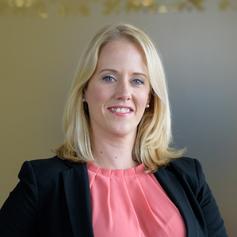 Olivia Allison
Olivia graduated from King's College London and Rice University (USA). She is a Certified Fraud Examiner.
Olivia is the Head of Risk Consulting and Forensic Department at KPMG in Ukraine. Olivia joined KPMG Forensic Practice in London in January 2011. She has worked in several CIS countries leading multinational teams in complex international projects. Before joining KPMG, Olivia worked as a journalist and a researcher, later she worked in international companies providing risk consulting services.
Olivia specializes in compliance and investigations and helps clients assess and manage risks. In Ukraine, she leads a group providing a wide range of services including internal investigation of misconduct, counterparty integrity due diligence, asset tracing, assessment of information security risks, and preparation of witness statement reports to be used in international judicial and arbitration proceedings.